Sitting on 2.4 acres of land just off of Interstate 37 between Navigation and Up River Road, the Bar-B-Q Man Restaurant is roughly 4,000 square feet and can serve up to 175 people in the restaurant proper. The Oilfield Lounge inside the restaurant is a full service bar and we offer private rooms seating from 20-50 people and more.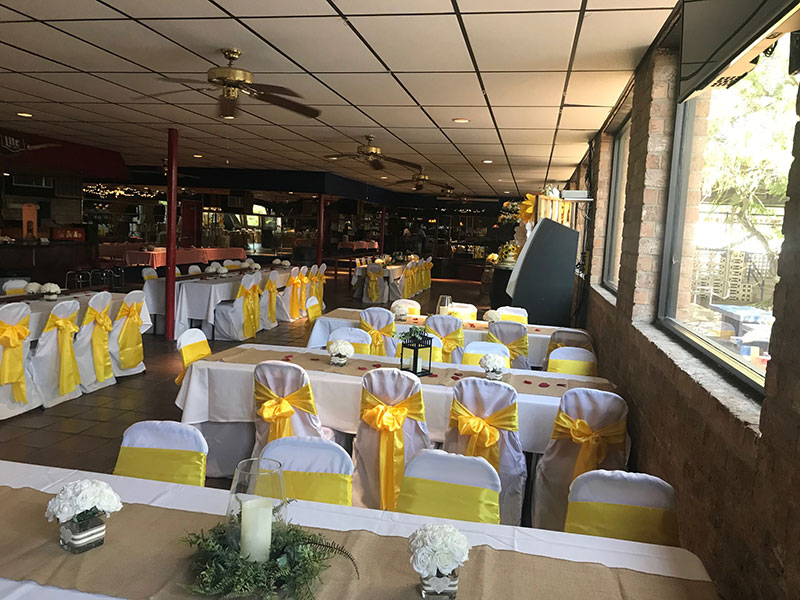 The Patio Cantina, next to the Bar-B-Q Man Restaurant, is a separate 5,000 square foot air-conditioned building that can accommodate up to 200 people in comfort.
Behind the Bar-B-Q Man Restaurant and the Patio Cantina is the patio area itself. This is a wonderful exterior facility with lots of trees and picnic tables. The Patio can accommodate groups up to 500.
Each of the areas within our Bar-B-Q Man complex is available for booking individually, or they can be combined to meet the needs of larger groups.
Please contact the Bar-B-Q Man for further information on how you can make your next special event one to remember by using our beautiful facility. And remember – the Bar-B-Q Man also handles off-premise catering for special events. See our Catering Information regarding this great service for office, family and other functions.